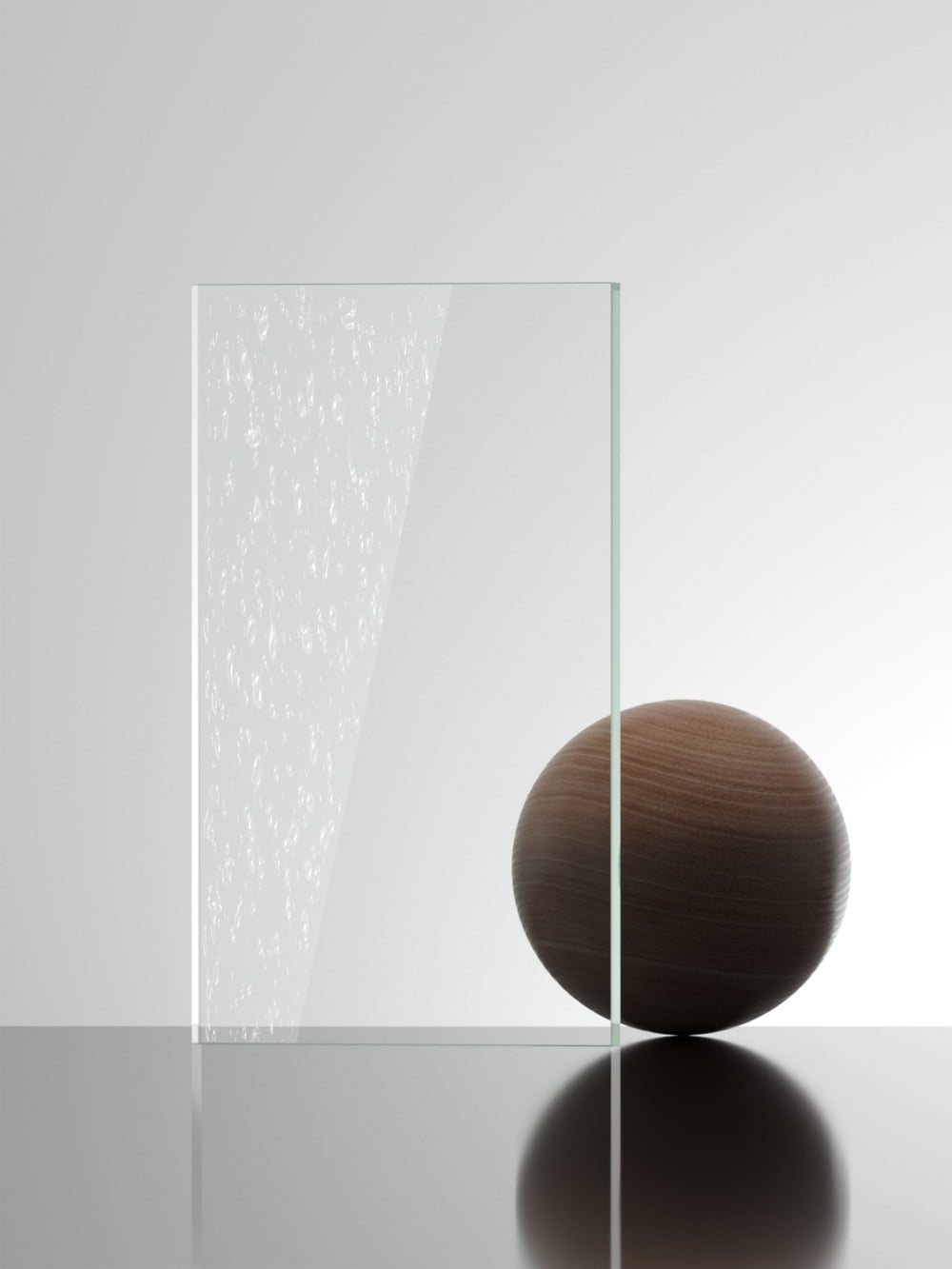 OptiShower™
Is an elite anti-corrosive glass tailor-made for the demanding environments of shower walls, enclosures, and broader bathroom spaces. Its inherent quality ensures the glass retains its pristine luminosity and captivating aesthetics over time.
What sets OptiShower™ apart is its specialized clear coating which stands defiant against the erosive nature of water, safeguarding the glass from potential marks or blemishes. This trait also translates to minimal maintenance effort on your part.
Through rigorous exposure to high temperatures and humid conditions over extended durations, it has been empirically demonstrated that OptiShower™ mitigates corrosion and mineral deposition on its surface, presenting a marked improvement over its untreated counterparts.
Processing Capabilities
• Cutting, beveling, grinding, polishing, faceting
• Tempering
• Lamination
• Drilling, milling
• Engraving
• Dyeing, printing
Key Attributes
• Superior resistance against corrosion.
• Effortless upkeep without the need for specialized cleaning agents.
• Ensured durability and sustained pristine appearance.
Application
• Glass shower enclosures
• Marine environments, ensuring clarity and resilience onboard vessels
| | Glass size (mm) | Glass thickness (mm) | Glass weight (kg/m²) | Light transmission (LT, %) |
| --- | --- | --- | --- | --- |
| OptiShower | 6000×3210 | 8 | 20 | 89 |
* For inquiries about different thicknesses of Optishower glass, please request additional information.
Glass Processing & Other services
We provide all major architectural glass fabrication processes for all glass types