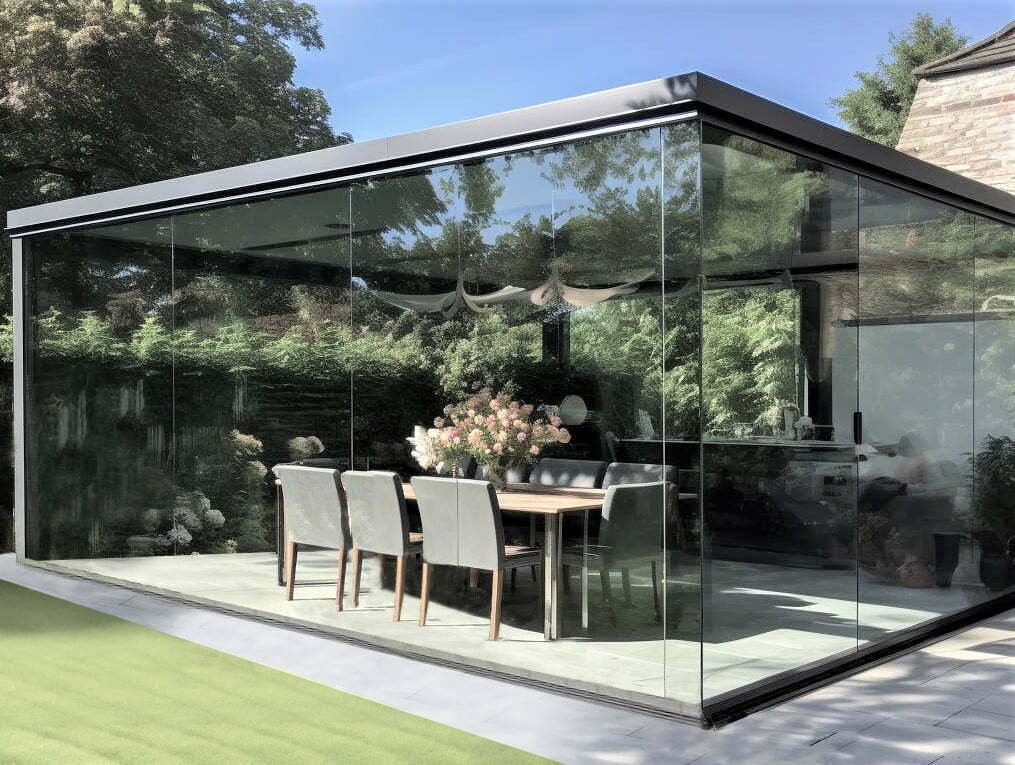 Frameless glass terraces present a modern and aesthetically pleasing way to shield yourself from elements like wind, rain, dust, or insects. Although they might not offer superior tightness or sound insulation, they serve as an excellent shelter throughout various seasons.
The glazing structure of these borderless terraces lends a contemporary and sophisticated touch to your building.
Furthermore, they enable the occupants to  enjoy using the terrace from spring through autumn.
Advantages
Pleasing, minimalist design
System options include stationary setups with revolving doors or alternatives such as sliding or folding mechanisms.
Incorporates the use of safe and robust tempered glass.
The glass is available in various styles: transparent, tinted, matte, or printed.
Maintenance is straightforward and hassle-free.
Configurations
Various methods of fixing the glass railings are available, including options with uprights or in a trough.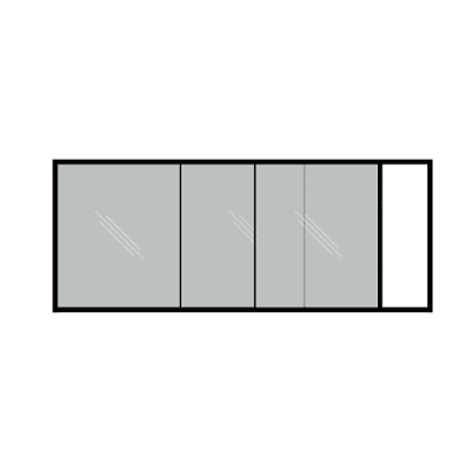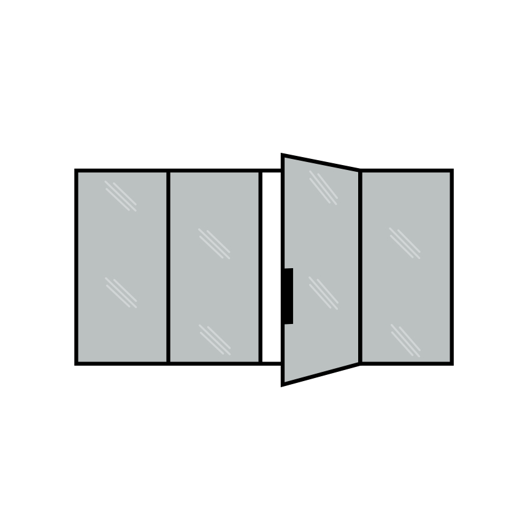 Glass
We offer a range of glass colors and textures to please the most discerning clients.
Fittings
Choose from a broad selection of fittings, catering to both budget-friendly and premium categories. We personalize the selection of fittings, colors, and quality for each customer.
Frameless glass terraces are synonymous with modern elegance and privacy. A key advantage of these terraces is their ability to let in natural light, helping to reduce energy costs while fostering a bright and welcoming atmosphere indoors.
These terraces can be paired with sliding or hinged glass doors, accommodating various space configurations. Additionally, our extensive selection of glass materials, fasteners, and other accessories meets any aesthetic and design requirements.
Despite their luxurious appearance, frameless glass terraces are available at a reasonable cost.