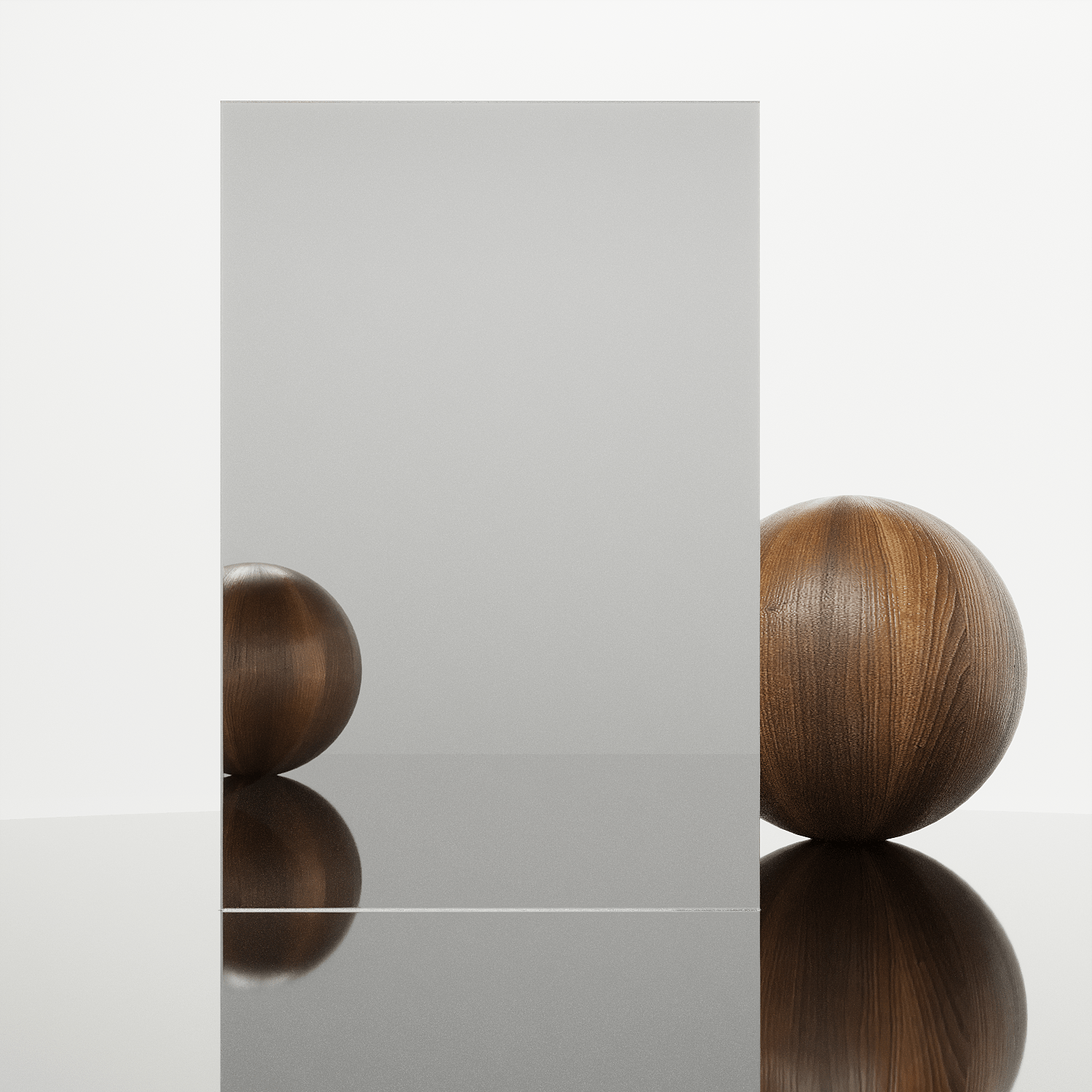 A glass type that has a high specular reflection due to its coating. This glass is layered with a robust silver oxide coat that produces its reflective quality.
You have the option to pair the clear mirror with a tinted version, available in brown or gray. Moreover, it can be engraved, frosted, or painted in a color of your preference.
A protective film can be added for durability.
Processing Capabilities
• Cutting, beveling, grinding, polishing, faceting
• Lamination
• Drilling, milling
• Engraving
• Dyeing, UV printing
Glass size (mm)
Glass thickness (mm)
Glass weight (kg/m²)
Clear Mirror
1605×2550 (2 mm)
2250×3210
2550×3210
6000×3210 (6 mm)
2 / 3 / 4 / 5 / 6
5 / 7,5 / 10 / 12.5 / 15
Interior/Exterior
Mirrors serve both interior and exterior functions, enhancing room lighting and creating a perception of increased space.
Furniture Production
Mirrors can add the aesthetic appeal of cabinets, shelves, and tables.
Automotive Industry
A 2 mm thick mirror is predominantly used in manufacturing car mirrors.
Mirror Processing & Other services
We provide all major architectural glass fabrication processes for all glass types