A thermal process that bonds two or more sheets of glass using a film. This film prevents the glass from shattering completely when broken, thereby safeguarding bystanders from injuries and hindering break-ins. Various thicknesses of glass can be used for lamination.
Advantages
Impact resistance
Break-in protection
Enhanced sound insulation
Enhanced thermal insulation (both cold and heat)
Laminating Materials
Transparent, colored, or matte film
Transparent or opaque printing
Acoustic film
Fabric
Metal mesh
Smart film
Safety
Laminated glass boasts superior mechanical strength and higher resistance to impacts. In the event of a breakage, the shards remain adhered to the special EVA lamination film, enhancing safety.
Sound Insulation
Laminated glass provides excellent sound insulation, making it a suitable choice for offices located on noisy streets. Its sound insulation capacity is notably higher than that of monolithic glass of the same thickness.
Thermal Protection
The special EVA lamination film incorporated in the glass filters UV rays and significantly improves heat and cold insulation, making it an energy-efficient choice.
Max. size (mm)
Min. size (mm)
Min. size for round glass (mm)
Not tempered glass
5000×2500
100×100
250
Tempered glass
2400×4800
240×100
250
With printing
2400×4800
100×100 not tempered glass
240×100 tempered glass
250
*Dimensions vary based on the thickness of the glass; please inquire individually for specific requests.
Application Methods
Laminated glass is used in railings, showcases, facades, partitions, elevators, and canopies where enhanced safety is a priority.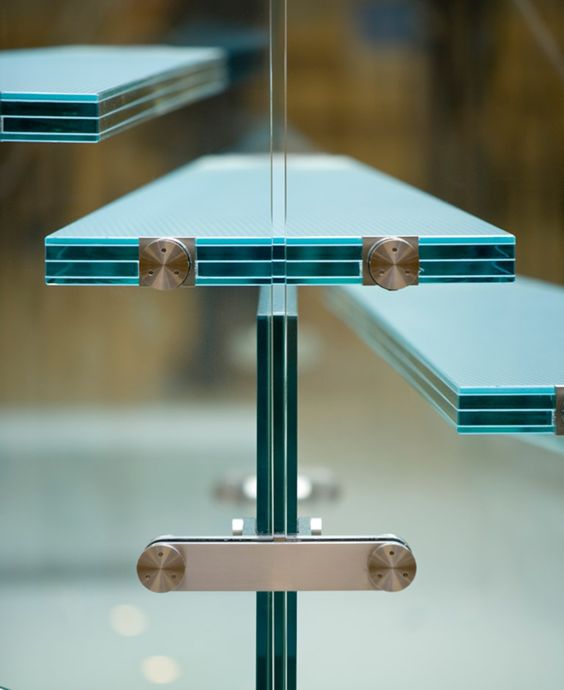 Glass stairs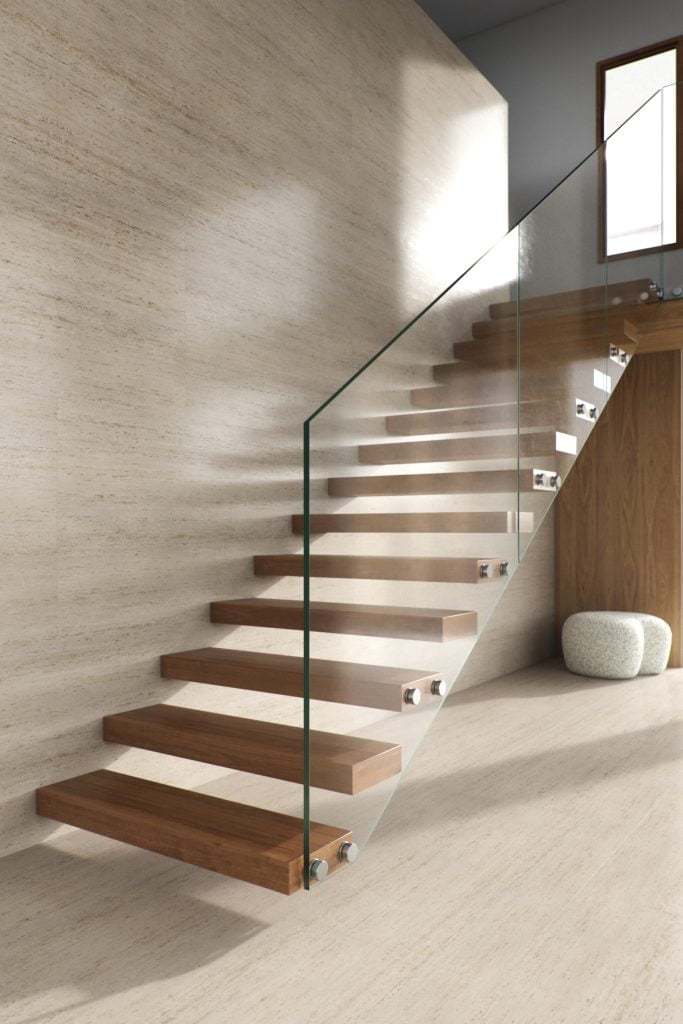 Glass railings
Glass partitions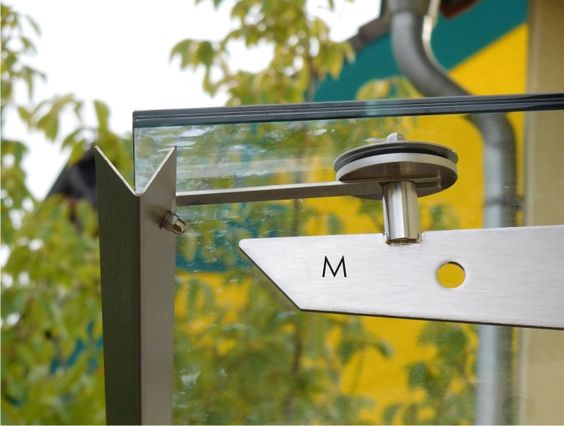 Glass canopies