Sandblasting
Sandblasting is a method where a forceful stream of air mixed with abrasive materials is aimed at the glass surface. This creates a distinctive frosted appearance as the particles impact the glass at high velocities.
You can choose from a variety of finishes including simple matting, deep matting, or deep embossing, allowing for a range of textures and appearances.
Stencil Sandblasting
This technique is used to create beautiful frosted patterns or designs on the glass. It involves attaching a stencil to the glass surface before the sandblasting begins. Once the stencil is removed, a unique pattern is revealed.
This technique is especially popular for creating LED mirrors. Here, the back coating of the mirror is specifically sandblasted to allow LED light to outline or illuminate specific patterns, enhancing the aesthetic and function of the mirror.
Privacy
Frosted glass provides limited visibility. While light permeates through the glass, visibility is diminished from both sides, thereby ensuring privacy and confidentiality within a space.
Aesthetics and Design
Frosted glass gives an elegant and subtle appearance upon glass structures.
Easy MaintenanceEasy Maintenance
Compared to clear glass products, frosted glass is less prone to showing fingerprints or stains, resulting in a reduced necessity for maintenance and cleaning.
| Glass thickness (mm) | Max. size (mm) | Max. size (mm) |
| --- | --- | --- |
| 4-19 | 2200×4000 | 200-300 |
Application methods
Frosted glass is used in the manufacture of partitions, doors, mirrors, glass furniture, advertising stands, and other glass structures.
Bathrooms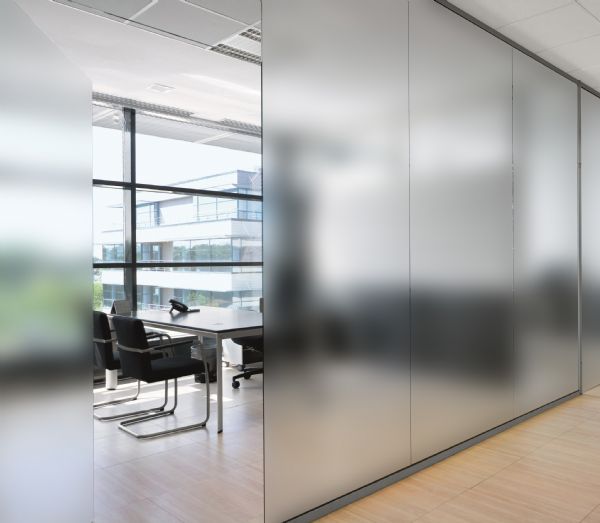 Partitions
Sliding doors
LED mirrors