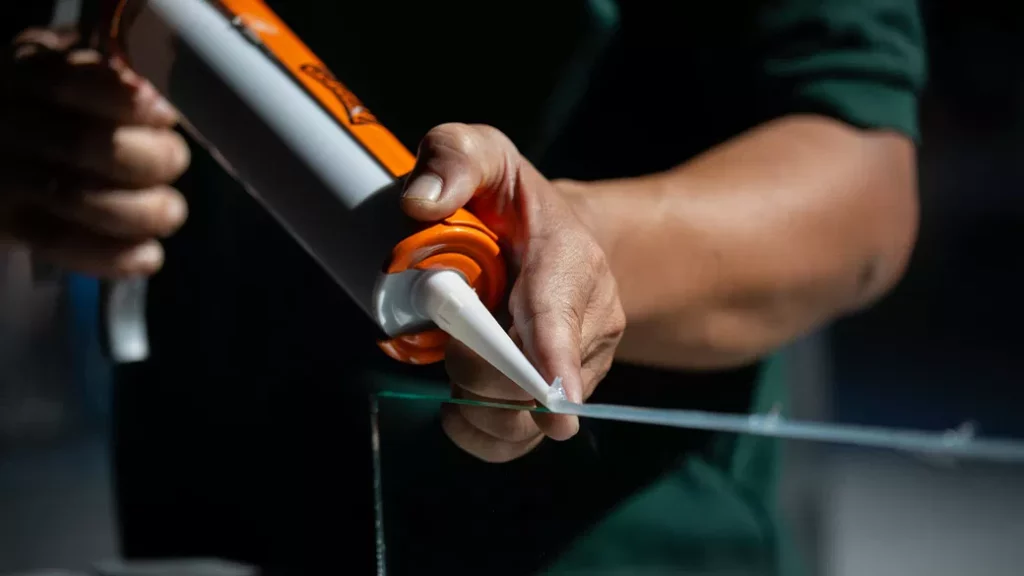 We offer high-quality silicones for various applications
The silicones we offer are:
Soudal Silirub 2: UV resistant, available in transparent and black.
Soudal Aqua: Ideal for aquariums, available in transparent and black.
Soudal Neutral Sanitary: A transparent silicone option.
Applications:
Sealing doors and windows.
Bathtub and shower cabin sealing.
Aquarium bonding.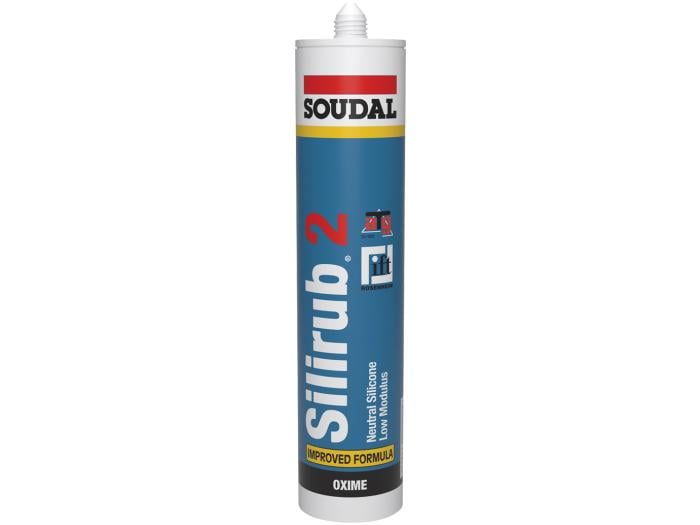 Silirub 2
A top-notch, low-modulus, neutral-cure silicone sealant for construction and glazing applications. It has a quick film formation and tempering process.
Features include:
100% silicone, non-shrinking
Excellent pliability for easy application and formation
Bonds well with various building materials like glass, plastic, metal, and wood without a primer
Highly elastic and resists UV rays, rain, and snow
Tolerates high and low temperatures
Available in a variety of colors, including RAL CLASSIC shades
Applications:
Ideal for glazing, building, and industrial sealing tasks.
Useful for perimeter sealing of windows and door frames.
Suitable for sealing roof and drainage systems, and weather sealing of aluminum glazing systems.
Applicable for various glass types (except self-cleaning glass), facade panels, and expansion joints.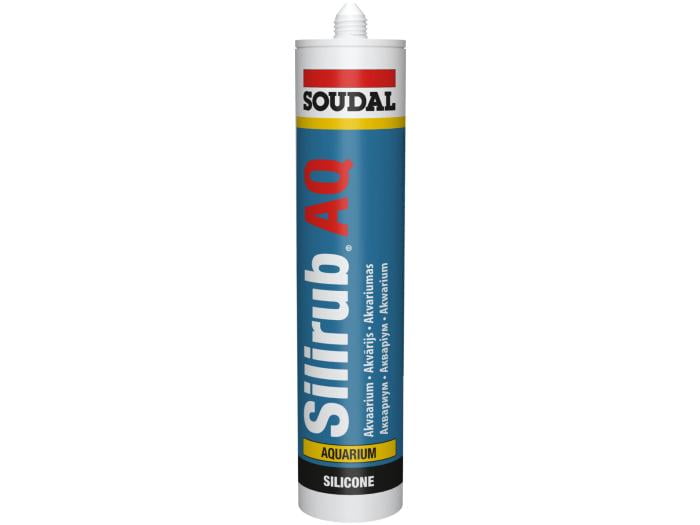 Silirub AQ – a versatile, elastic sealant perfect for glass structures.
This unique adhesive sealant, based on silicone, is designed specifically for bonding glass elements and crafting aquariums. Once fully cured, it becomes completely safe for marine life.
Available in clear and black colors.
Applications:

Creating frameless aquariums and terrariums
Bonding glass structures
Repairing frameless aquariums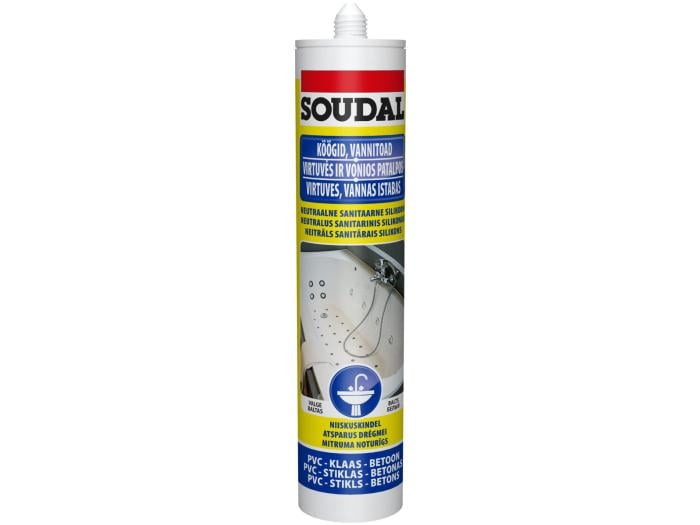 Soudal Neutral Sanitary Silicone – a premium, elastic, silicone-based sealant for various applications.
A top-notch, one-component sealant that provides a flexible yet robust solution for a range of applications.
Offered in clear and white shades.
Applications:
Sealing connections in sanitary and kitchen areas
Sealing joints in kitchen spaces
Ensuring watertight seals in bathrooms, including between walls and fixtures, in high-humidity rooms