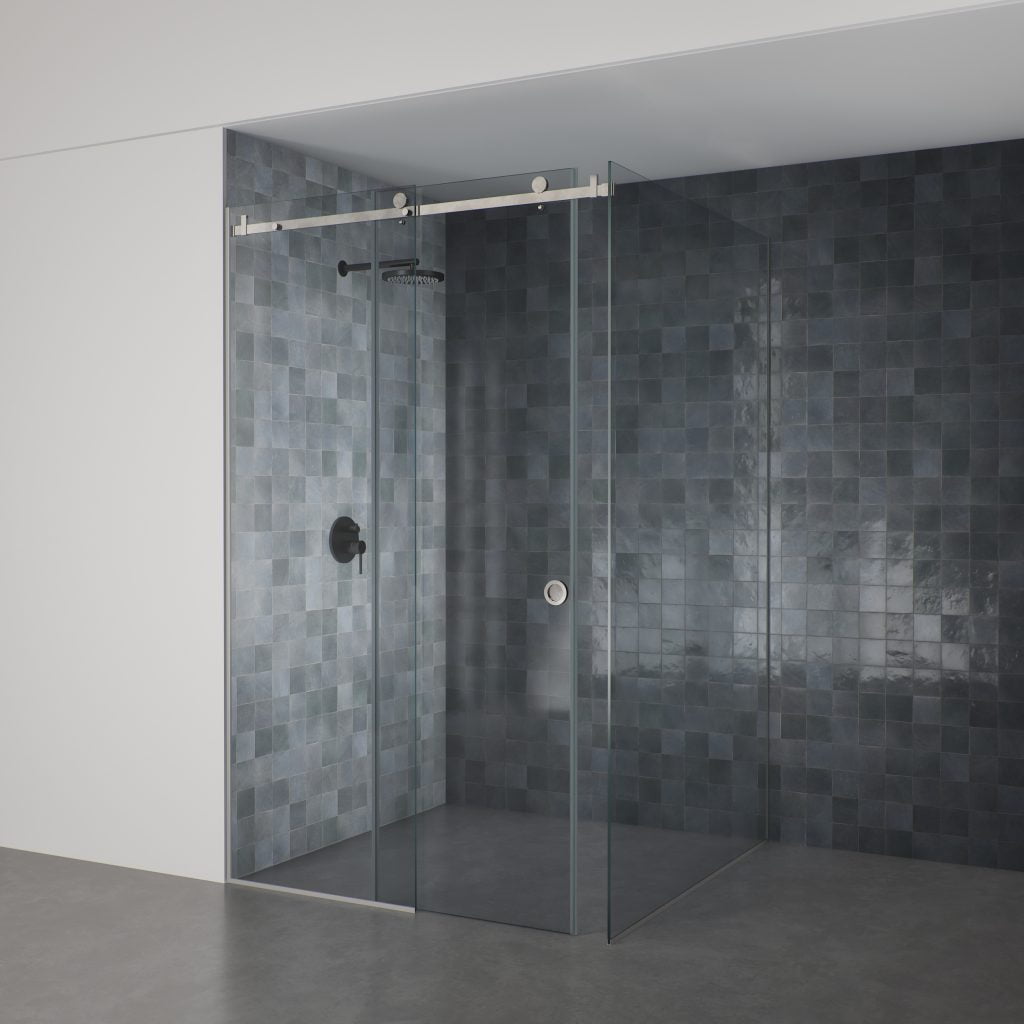 In modern homes, large bathrooms equipped with both a bathtub and a shower are becoming increasingly popular. For smaller spaces, a frameless shower cabin or glass wall serves as the perfect solution, offering a sleek and spacious feel. These cabins not only impart a sense of lightness but also enhance the aesthetics of your bathroom with their luxurious appeal.

The glass options for these cabins are vast – choose from clear, extra clear, tinted, frosted, or even mirrored coatings. Each variety can transform your bathroom's ambiance, ranging from a luxurious to a mysterious aura, catering to your specific taste and style. However, it's essential to note that these glass elements require proper maintenance to retain their pristine appearance.
Options
Tempered clear, tinted, or frosted glass.
Tempered-laminated glass with clear, matte, or colored film, or printed patterns.
Special mirror coating or ceramic print on tempered glass.
Benefits
Adds a modern and elegant touch to bathrooms.
Allows natural light to illuminate the space.
Enhances the perception of space, making small bathrooms appear larger.
Easy to clean and moisture-resistant.
Constructed with durable, non-deforming tempered glass.
Can be customized to fit any bathroom size or shape.
Configurations
Choose from open or space-saving sliding designs to complement any style and space.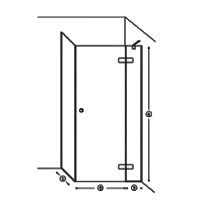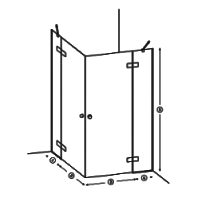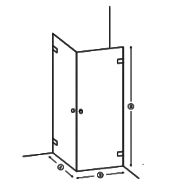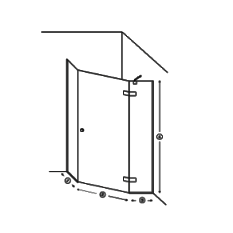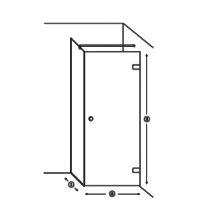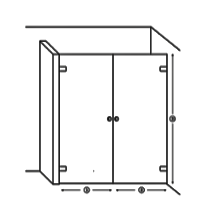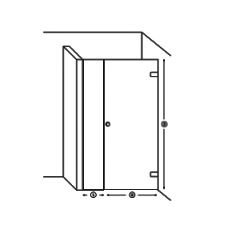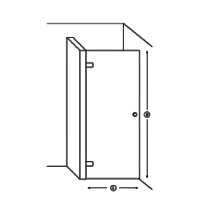 Natural Light
Our transparent shower cabins let in plenty of sunlight, making your space feel open yet private.
Top Quality
We use high-quality tempered glass for our partitions, ensuring they are safe and will last a long time.
Customizable Design
Our team is here to help you create the look you want, with a variety of design options and materials to choose from.
Quick Installation:
Our experienced team ensures a fast and smooth installation process.
| | |
| --- | --- |
| Shower cabin max height | 2500 mm* |
| Thickness | 8 mm* |
* - each project is evaluated individually
Glass
We offer a range of glass colors and textures to please the most discerning clients.
Fittings
Choose from a broad selection of fittings, catering to both budget-friendly and premium categories. We personalize the selection of fittings, colors, and quality for each customer.
Discover our popular frameless glass showers. Customize your shower cabin with a selection of clear, frosted, or tinted glass paired with fittings in silver, black, or gold. Our offerings can accommodate various setups including corner installations featuring two, three, or more glass panels. To aid in the upkeep of your new installation, we provide guidelines for easy cleaning and maintenance.