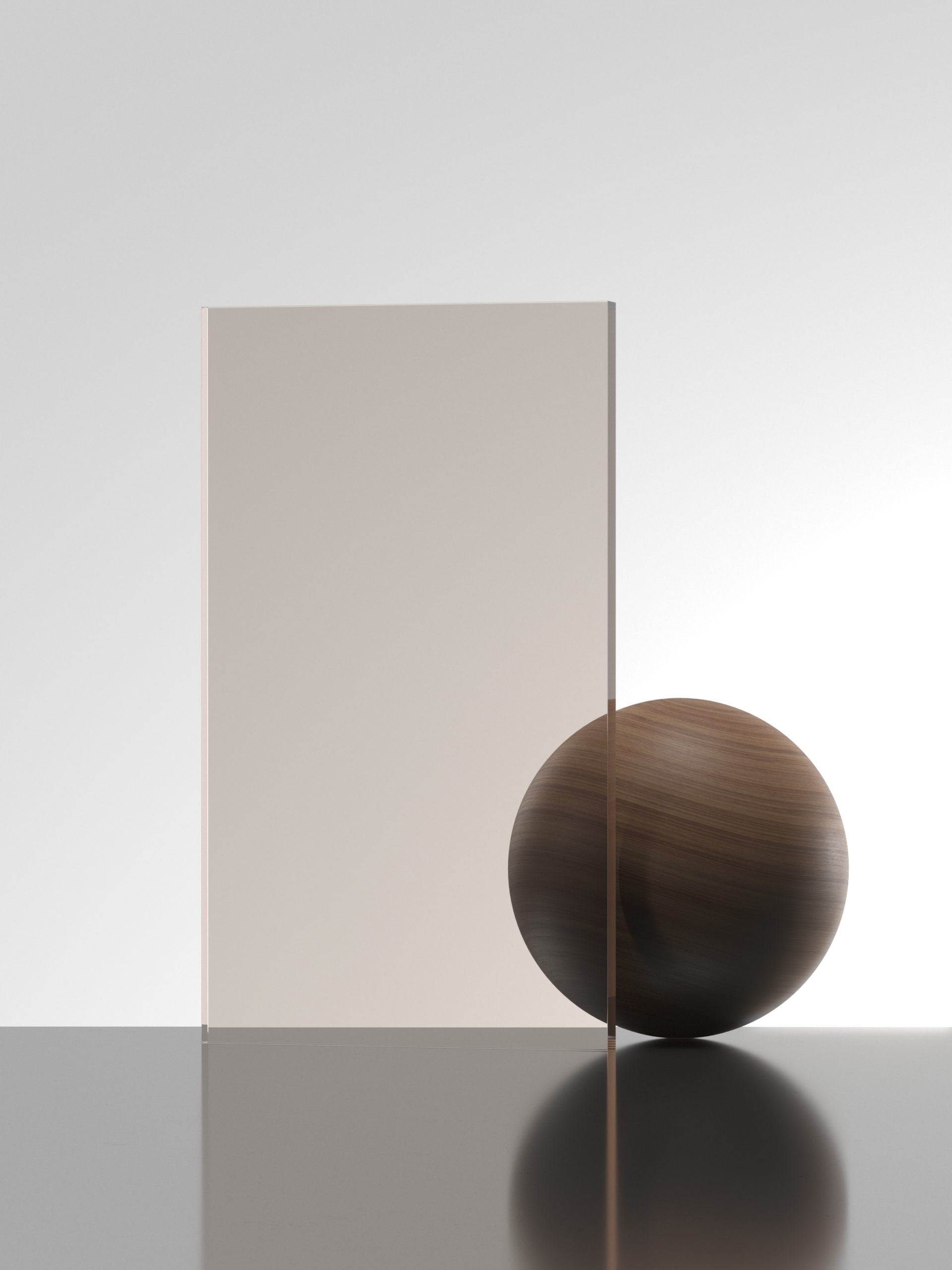 This glass variety features a distinctive brown hue.
The unique brown tint results from integrating a specific brown mineral pigment into the molten glass during its production.
Processing
• Precision cutting, arrising, grinding, polishing, and bevelling
• Drilling and milling
• Tempering
• Lamination
• Bending
• Engraving
• Sandblasting
• Specialized dyeing and printing.
Applications
• Storefronts
• Room dividers
• Sauna doors
• Shower enclosures
• Furniture and decorative accents
| | Glass size (mm) | Glass thickness (mm) | Glass weight (kg/m²) | Light transmission (LT, %) |
| --- | --- | --- | --- | --- |
| Brown Tined Glass | 2250×3210; 6000×3210 | 4, 5, 6, 8, 10 | 10, 12.5, 15, 20, 25 | 62, 56, 51, 41, 34 |
Glass Processing & Other services
We provide all major architectural glass fabrication processes for all glass types