Painting refers to a process where the surface of the glass is coated with a special kind of paint. Clients have the option to select a painting scheme from an array of colors as per the RAL color chart, allowing for the creation of the desired color composition.
During the painting process, various decorative elements can be applied to the glass surface, giving it a distinctive aesthetic and design appeal
Advantages
• A wide selection of colors to choose from.
• Colored glass can highlight architectural design, establish a certain atmosphere, and give it a unique touch to either an interior or exterior.
• Painted glass can be opaque while still allowing light to pass through.
Standard Color Palette
• RAL 9005 (Black)
• RAL 9003 (White)
• RAL 4010 (Pink)
• RAL 5014 (Blue)
• RAL 1001 (Beige)
• RAL 7031 (Bluish Grey)
Application methods
Painted glass is used in the manufacturing of partitions, doors, kitchen splashbacks, and other glass structures.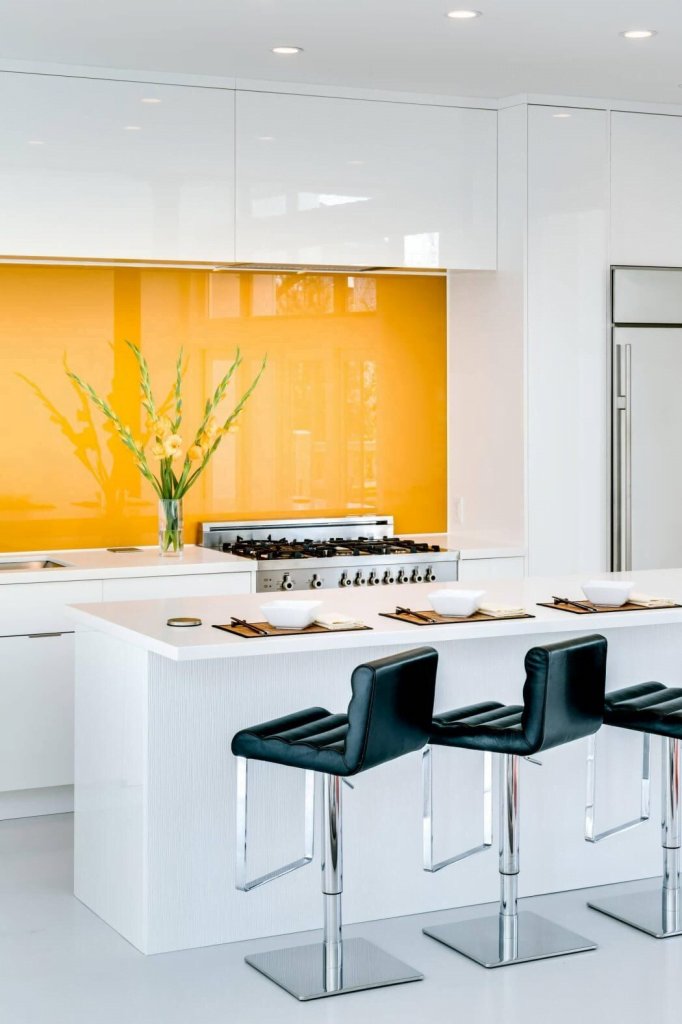 Kitchen Splashbacks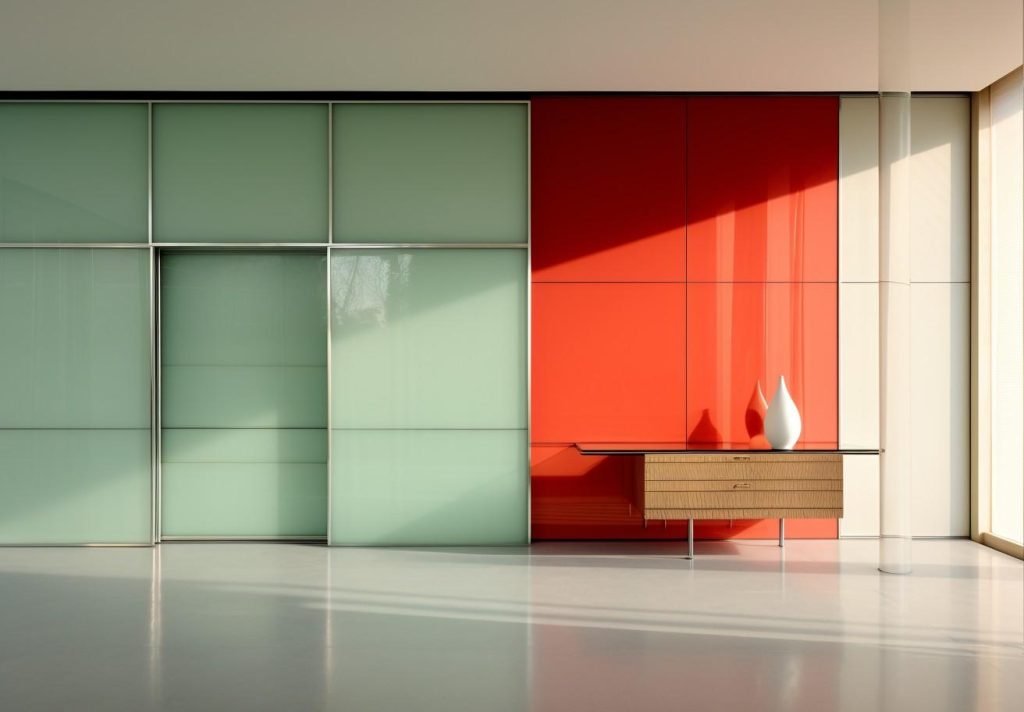 Partitions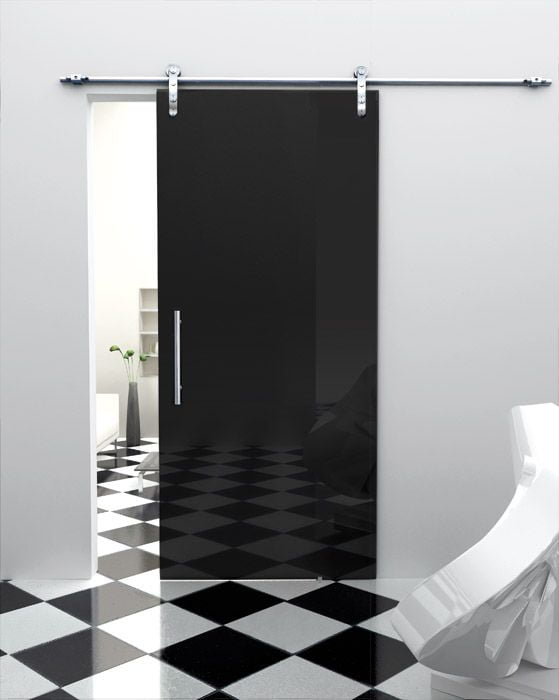 Glass Doors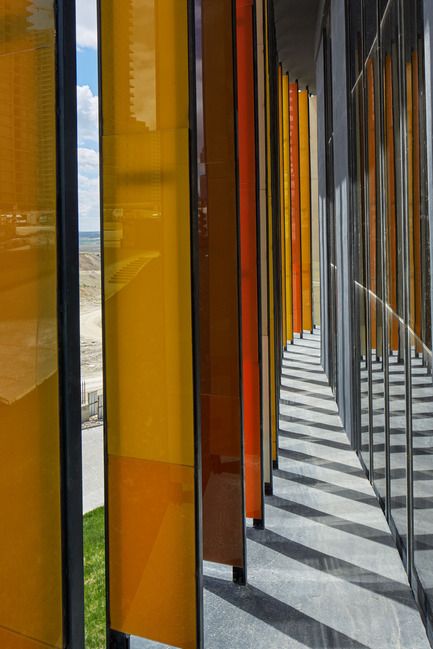 Other Glass Structure