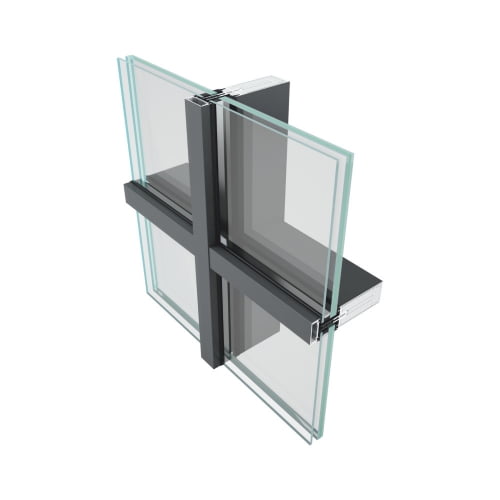 We offer a variety of high-quality and durable fittings to suit your needs.
In collaboration with the finest suppliers of glass fittings, we can present a vast array of options to satisfy all your style and budget preferences.
Browse through the catalogs provided by our partners for comprehensive details.
We proudly collaborate with esteemed manufacturers of quality fittings such as:
Options
Choose from an broad range of offerings in the catalogs presented by our partners.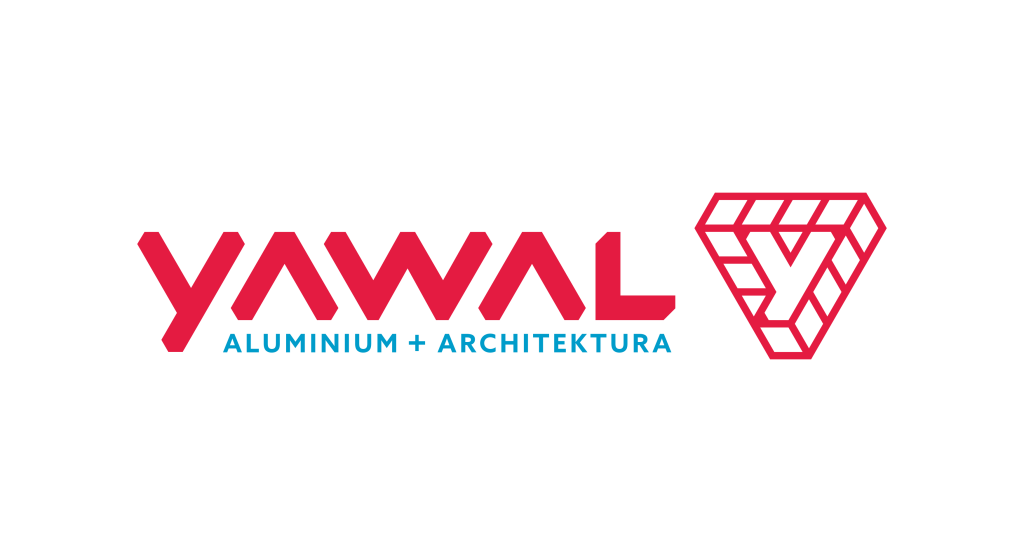 Yawal SA, a leading architectural aluminum profile systems in Poland, maintains its leadership due to over 30 years of rich experience and numerous innovative solutions. Their systems, characterized by environmental friendliness and energy-saving features, are designed for crafting windows, doors, facades, partitions, winter gardens, skylights, and balustrades.
Here is a glimpse into their extensive catalog offerings:
Aluminum Windows and Doors with Thermal Insulation
TM 62HI - Aluminum Construction System
The TM 62HI is a simple and strong aluminum structure system perfect for creating windows and doors with good heat control. It works better at keeping heat in thanks to special parts placed under the glass, which are found in the space between the glass and the frame. This system is great for homes and public buildings where many people come and go. It uses a design with three separate sections in the profiles and a heat control material (polyurethane) in between them, helping to keep heat transfer low.
Features:
Energy Efficiency: Enables substantial energy saving, concurrently reducing the costs associated with building heating.
Sleek Design: The system can incorporate invisible hinges and fittings that are concealed within the groove, maintaining a sleek and modern appearance.
Optimal Thermal Conductivity: Boasts a thermal conductivity coefficient ranging between 1.3 and 2.45 W/m²*K, conforming to the standards set by PN-EN ISO 10077-2.
This system not only ensures thermal comfort but also contributes to an aesthetically pleasing and modern building facade, making it a preferred choice for contemporary structures.
TM 77HI - aliuminio konstrukcijų sistema
TM 77HI – saugus ir modernus sprendimas, leidžiantis gauti puikius šilumos izoliacijos parametrus, atsparumą vandeniui ir vėjo apkrovai bei garantuojantis saugą. Panaudojus skyriklius tarp aliuminio profilių, pasiekiama puiki šilumos izoliacija. Šilumos izoliacijos funkciją čia atlieka šiai sistemai sukurti šilumos izoliatoriai su kameromis bei aukštais šilumos izoliacijos parametrais pasižymintys užpildai.
sumažinamos šildymo išlaidos;
galima sukurti didelių matmenų konstrukcijas moderniam pastatų interjerui ir eksterjerui;
suderinta su apkaustų ir valdymo elementais;
galima įgyvendinti modernius, įvairių konfigūracijų ir sistemų konstrukcinius sprendimus;
šilumos laidumo koeficientas Uf=0,8 -1,5 W/m2*K pagal PN-EN ISO10077-2.
TM 102HI - Aluminum Construction System
TM 102HI is a system created for energy-saving and eco-friendly structures. It's ideal for both public spaces and residential buildings. This system offers a range of aluminum profiles for modern windows, doors, and display windows, providing excellent heat insulation. The smart construction of the window frame, with a part aimed at an angle towards the body, ensures a balanced distribution of forces within the profile. This results in highly durable profiles that can support large and heavy structures. This system supports a wide variety of window glass products, accommodating all kinds of double and triple-pane windows available in the market.
Features:
Temperature Control: In winter, it allows less cold air to enter, and during summer, it helps to keep the building cool.
Flexible Design: Enables the creation of large structures.
Innovative Glass Strips: The modern design of the glass strips, combined with new seals, makes it possible to create a smooth surface between the aluminum and the seal.
Excellent Heat Insulation: The system has a thermal conductivity rate of Uf=0.45 – 0.9 W/m²*K, complying with the PN-EN ISO 10077-2 standard.
This system not only helps to maintain a comfortable indoor temperature but also promotes energy efficiency, making it a favorite for modern building projects.
Aluminum windows and doors without thermal insulation
PBI 50N - Aluminium Construction System
PBI 50N system is a robust aluminum construction solution suited for both internal and external partitions that don't necessitate thermal insulation. It is a preferred choice for swing doors, service windows, non-bearing partitions, and to enclose certain sections of a room. The profile depth of 50 mm makes it one of the most robust products in this category available on the market. Additionally, the structures can be assembled swiftly, reducing the chances of errors during the initial stages of production.
Features:
Versatile Profiles: The expansive range of profiles allows the creation of large structures.
Flexible Installation: Accommodates both outward and inward opening options, as well as the installation of glass doors, whether single or double.
This system offers a sturdy and flexible solution for spaces that don't need insulation but require reliable partitioning and enclosure options.
DP 180 - Aluminum Construction System
DP 180 – system is designed specifically for sliding and lift-sliding doors in exterior walls. Leveraging modern technology, this system features aluminum profiles with thermal barriers that aid in reducing heat loss, consequently lowering the operating costs of the establishment. This setup is ideal for both residential and public buildings.
Features:
High thermal insulation (from 1.1 W/m²K)
Supports large doors (up to 400 kg leaf weight)
Option for 90-degree glazed corner
Barrier-free built-in thresholds
Strong resistance against water and air leakage
Optional automatic door system
Available micro-ventilation fittings
External fixing option
Profile-less glazing available
Mobile corner structure design
The DP 180 system brings together modern technology and flexible design options, creating a highly efficient and aesthetically pleasing solution for contemporary buildings.
FA 50N - Aluminum Construction System
The FA 50N is ideal for designing light facade walls with excellent heat and sound insulation properties. It is versatile, allowing you to craft facades with varying shapes and colors, and has undergone testing at a reputed European Research Institute.
Features:
Suitable for modern building facades including roofs or winter gardens (straight, curved, or inclined designs).
Excellent thermal insulation (from 1.2 W/m²K as per PN EN ISO 10077-2)
Supports 6-62mm glazing thickness.
FA 50N SL - Aluminum Construction System
The FA 50N SL facilitates the creation of modern facades with simple to complex geometric designs, providing a wall with a flat outer surface for a sleek appearance, merging quick installation times and aesthetic value.
Features:
Merges classical and structural facade features.
Excellent hermetic properties with a visually appealing exterior.
Quick and easy installation.
Suitable for crafting simple to intricate facades and winter gardens.
Aluminum Partition Systems