Explore our specialized range of accessories for baths and saunas. We offer durable fastening elements and fittings designed to withstand the humid and hot conditions in saunas and steam rooms. Our selection includes:
Glass door hinges
Buttons
Wooden handles
Fixing elements
Find reliable and high-quality fittings for all your sauna and steam bath needs.
Options
Choose from an broad range of offerings in the catalogs presented by our partners.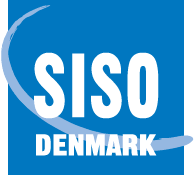 SISO Denmark is a furniture hardware manufacturer known for its unique design and functionality. Committed to offering the best solutions at reasonable prices, the company emphasizes quality, winning satisfied customers globally. Moving forward, SISO aims to expand its furniture hardware collection, focusing predominantly on functionality and design.
Fittings for Sauna and baths