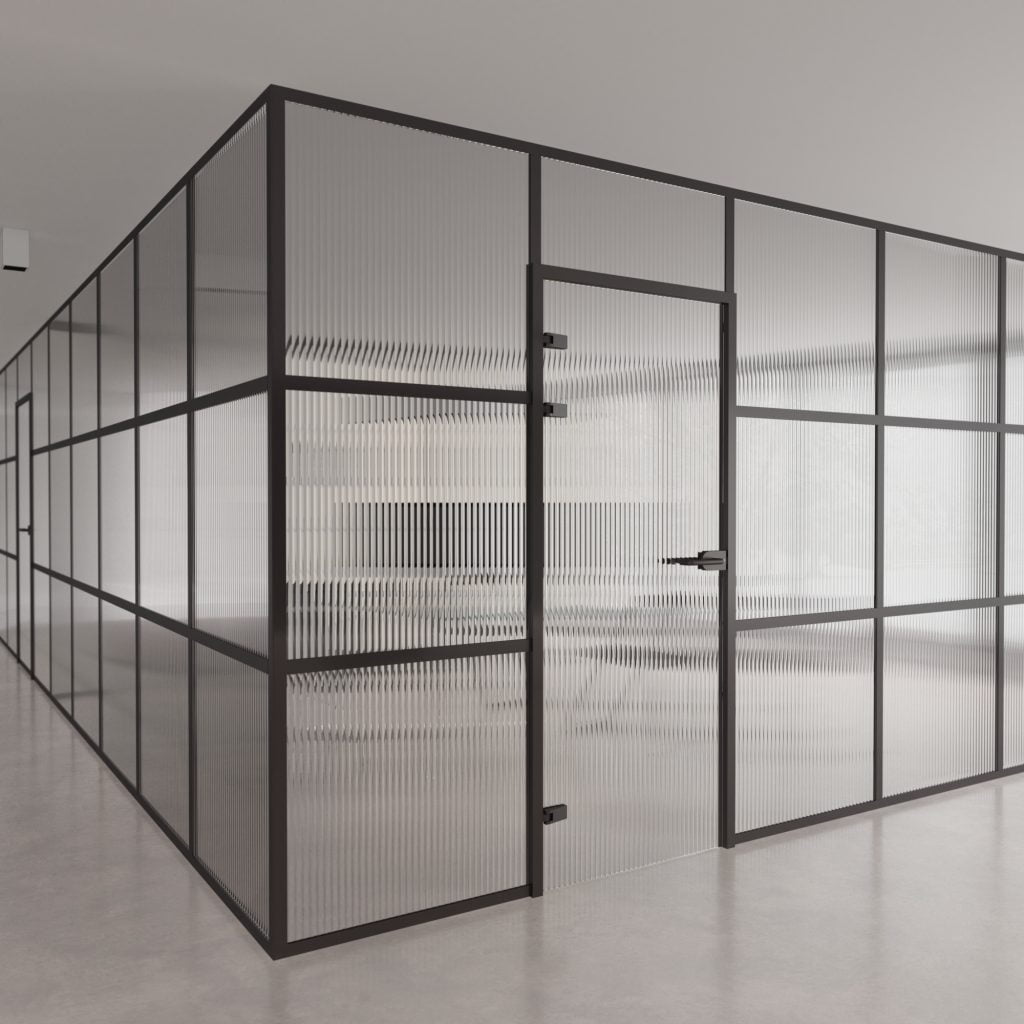 Our exclusive industrial style glass partitions boast a sleek design featuring square metal frames that add a touch of elegance.

The slender metal frames are adhered both vertically and horizontally, ensuring the stability of the glass partition. Each metal framing option we create is customized to align with your project's design and finishing requirements.
In addition, we offer complex glass partition systems, including sliding and folding options, to create distinctive interior or exterior spaces wherever feasible.
These systems, particularly the folding doors, grant a sense of openness in your space, with the flexibility to fold to either side, setting it apart from other systems.
Installation options for folding doors:
With top rail
With lower rail
With both lower and upper rail
Configurations
Choose from open or space-saving sliding designs to complement any style and space.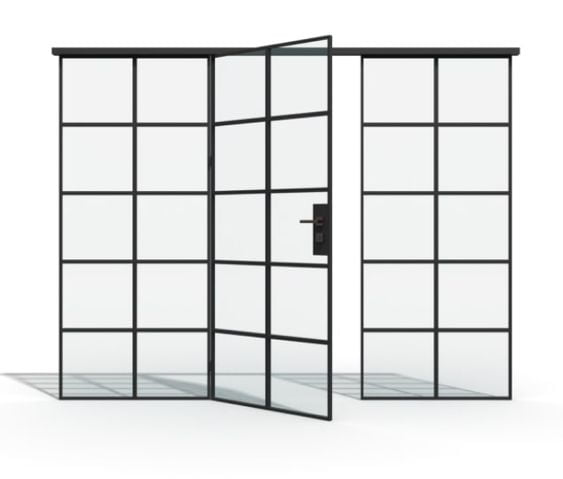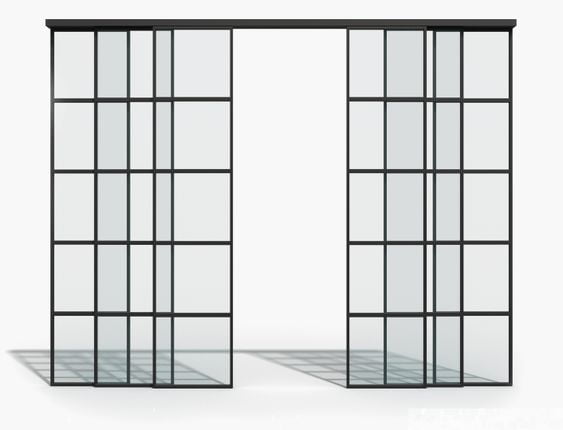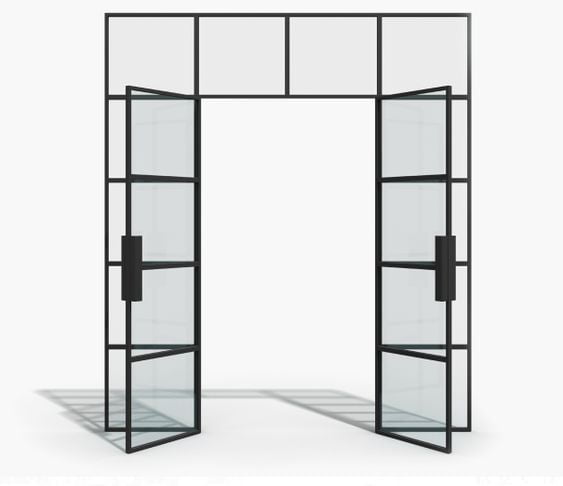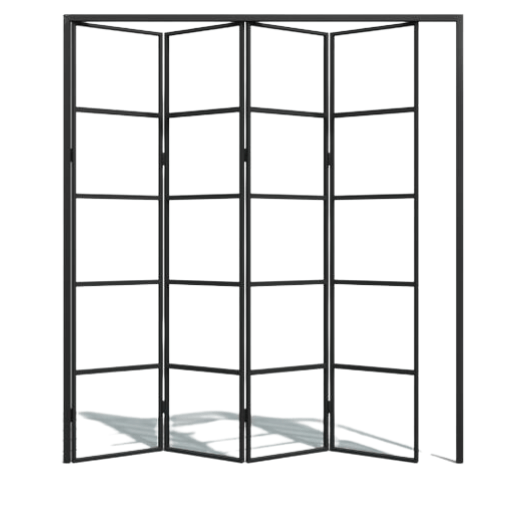 Natural Light
Our transparent partitions let in plenty of sunlight, making your space feel open yet private.
Top Quality
We use high-quality tempered glass for our partitions, ensuring they are safe and will last a long time.
Customizable Design
Our team is here to help you create the look you want, with a variety of design options and materials to choose from.
Quick Installation:
Our experienced team ensures a fast and smooth installation process.
| | |
| --- | --- |
| Glass partitions max height | 4000 mm* |
| Thickness | 10 mm - 16 mm* |
| Sound resistance | To 32 dB (with sound insulation film 39 dB)** |
* - each project is evaluated individually
** - declaration of sound insulating glass
Glass
We offer a range of glass colors and textures to please the most discerning clients.
Fittings
Choose from a broad selection of fittings, catering to both budget-friendly and premium categories. We personalize the selection of fittings, colors, and quality for each customer.
Explore our extensive collection of industrial style partitions that effortlessly blend elegance with functionality. At your request, we meticulously craft these partitions to suit individual preferences and specifications. With options to select from clear, frosted, tinted, or patterned glass, you have the freedom to tailor a design that resonates with your aesthetic vision.
Further personalize your space with a choice of refined accessories available. Our commitment is to transform your space into a haven of style and sophistication, meeting both the practical and aesthetic demands of your project.
Industrial-Style Glass Partitions